Decades of management experience in various industrial sectors
The management of GB & Partners boasts a wide range of leadership experience in the fields of private equity and venture capital investments and divestments, as well as of the structuring and closing of M&A transactions and of IPOs alongside the business development, the administration, controlling and monitoring of complex investment portfolios in manifold industrial sectors.
Final investment and divestment decisions are made jointly by the members of the board of directors.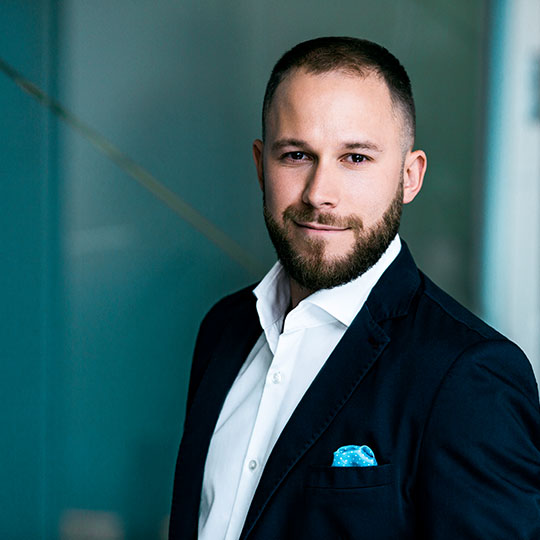 Szirtes Marcell
Director, Asset Management
Marcell teamed up with GB & Partners in March of 2015, currently responsible for some 40 portfolio companies as an asset management director in the field of traditional sectors with his team of 4 colleagues. He has successfully led transactions (first and second round investments, loan transactions, etc.) in an aggregate value exceeding EUR 14 M at GB & Partners and set a couple of distressed portfolio companies back on to their growth paths individually. Prior to that he set up and secured third-party financing for his own small private venture, a start-up creating an exportable product. At GB & Partners he takes part in the preparation of decisions as well as holds chief executive positions in some portfolio companies.