Decades of management experience in various industrial sectors
The management of GB & Partners boasts a wide range of leadership experience in the fields of private equity and venture capital investments and divestments, as well as of the structuring and closing of M&A transactions and of IPOs alongside the business development, the administration, controlling and monitoring of complex investment portfolios in manifold industrial sectors.
Final investment and divestment decisions are made jointly by the members of the board of directors.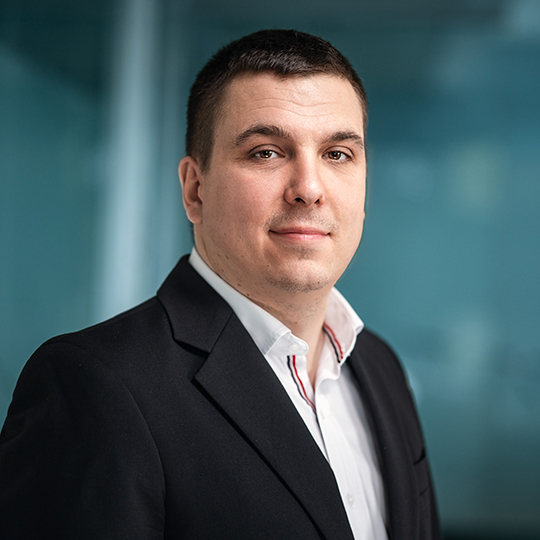 Váczi Kristóf
Business Operations Expert
Kristóf joined the asset management team of GB & Partners in July 2023 as business operations expert. Holding a master's degree from the Budapest University of Technology and Economics, he has gained significant, over 10 years of working experience in the field of finance and accounting. Kristóf filled in leadership roles at Ernst & Young, LeanFlow Solution and Aqua Lorenzo, focusing on process development and ERP implementation projects, heading, co-ordinating and mentoring the related teams.