Allowing the results to speak for themselves
Our goal is to place the funds we manage into investments that will make a return, both from normal operations (dividends) and from the exit in 5-7 years time. Our primary goal is to realise the highest possible profits on the investments for our investors, that is the key factor for us during the selection of potential targets.
All projects have to go through a very thorough and detailed selection process and strong ownership rights are always maintained in every transaction as well as the grounds for continuous and strict monitoring rules are based.
As of today we have made some 55 investments from our funds. Consider a selection of investments below: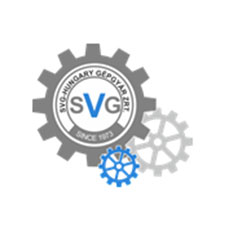 SVG
Industry: specialised engineering
Net sales: HUF 635 M (2021)
Year of investment: 2015

Starting its operation in 2015 with a 12,600 square-meter production base SVG-Hungary produced mainly steel structures initially, then undertook further tasks of the production of chemical and other equipments, as well as machines for the nuclear energy sector. Today their portfolio offers a wide range of possibilities: their manufacturing capacities are suitable for machines weighing several hundred kilograms up to tens of tons – an outstanding capaciousness within the region following their commitment to make their mark in the domestic and European steel structure manufacturing sector.